---
Dr. Ray Gogel – President, Avanti Enterprises
Jim Hearty – Former Partner of Clough Capital Partners
Phil Johnson – Former SVP – Intellectual Property Policy & Strategy of Johnson & Johnson – Law Department, Former SVP and Chief Intellectual Property Counsel of Johnson & Johnson
Matt Key – Commercial Director Charge.auto
Jeffrey S. McCormick – Chairman and Managing General Partner of Saturn
David Meredith – Chief Operations and Product Officer at Rackspace Hosting, Inc., President of Private Cloud & Managed Hosting at Rackspace Hosting, Inc.
Bill Palatucci – Special Counsel Gibbons Law
Amb R. James Woolsey – Former Director of the CIA under President Bill Clinton
Colin Bannon – Chief Architect BT Global Services
Michael Harney – Managing Director, BTIG
Stan O'Neal – Formerly Chief Executive Officer and Chairman of the Board of Merrill Lynch & Co. Inc., Former Board Member of General Motors, Currently on the Board of Arconic
---
Roger S. Ballentine
Roger Ballentine is the President of Green Strategies Inc., where he provides management consulting services to corporate and financial sector clients on sustainability strategy; investment and transaction evaluation and project development execution in the in the clean energy sector; and the integration of energy and environmental policy considerations into business strategy. He is also a Venture Partner with Arborview Capital LLC, a private equity firm making growth capital investments in the clean energy and energy efficiency sectors. Previously, Roger was a senior member of the White House staff, serving President Bill Clinton as Chairman of the White House Climate Change Task Force and Deputy Assistant to the President for Environmental Initiatives. Prior to being named Deputy Assistant, Roger was Special Assistant to the President for Legislative Affairs where he focused on energy and environmental issues. Before joining the White House, Roger was a partner at Patton Boggs LLP.
Over the years, Roger has acquired a wealth of experience and knowledge of the energy sector, financial markets, and environmental business practices as well as the politics, players and trends in the energy and environmental space. Using his expertise and deep relationships, Roger has helped clients develop better business strategies, make better investment decisions, negotiate new business partnerships, build critical alliances with stakeholders, and devise impactful government and public affairs strategies.
Roger currently serves on the Advisory Boards of the Department of Energy's National Renewable Energy Laboratory (NREL), Clean Capital LLC, 8 Rivers Capital, and the American Council on Renewable Energy (ACORE), where he was a founding Board member in 2001. He is a member of Ingersoll Rand's Advisory Council on Sustainability. Roger also serves on the Selection Committee for the United Arab Emirates' (UAE) Zayed Future Energy Prize and is the Co-Chair of the Aspen Institute's Clean Energy Forum.
In addition to being a frequent speaker, media commentator and writer, he has been a Lecturer on Law at Harvard Law School teaching in the area of energy and climate law and a Senior Fellow at the Progressive Policy Institute in Washington D.C.
Roger is a Magna Cum Laude graduate of the University of Connecticut and a Cum Laude graduate of the Harvard Law School. He is a member of the Connecticut, District of Columbia, and the United States Supreme Court bars.
---
William Beck
William Beck is a Managing Director within the Group Business Support Services (GBSS) Department of Credit Suisse. William is the Global Head of Critical Engineering & Sustainability, based in New York. He leads a team responsible for developing and implementing strategy and governance for the Bank's Innovation, Energy management, Mechanical, Electrical, Plumbing & Fire (MEPF) design, Engineering Operations Maintenance, Environmental and Sustainability integration as well as the Data Center Strategy programs. His mandate also includes the bank's Global Energy Strategy and Procurement integration. Bill has 25+ years of experience including the strategic planning, development, design, construction and operations of mission critical and non-mission critical facilities. William is a licensed Professional Engineer, Master Electrician and Energy procurement specialist. He holds a BSEE degree and a MS degree in Management, both from Fairleigh Dickenson University.
---
H. McIntyre Gardner
Mr. Gardner was the head of Merrill Lynch's Private Client business in the Americas and also the Global Bank Group within the firm's Global Wealth Management Group until early 2008. As head of Private Client Americas, Mac was responsible for the region's extensive network of more than 600 advisory offices; private banking and investment services to ultra-high net worth clients; the group's middle markets business; investment and insurance products; distribution and business development; and corporate and diversified financial services.
For the Global Bank Group, Mr. Gardner was Chairman of Merrill Lynch Bank USA and responsible for Merrill Lynch's consumer and commercial banking and cash management products. This included distribution and sales of all bank products and services primarily delivered into the marketplace through Financial Advisors. These activities encompassed retail deposit products and services, credit and debit cards, commercial cash management, residential mortgage lending, securities-based/small business/high-net-worth structured/middle-market lending, and community development lending and investing.
Mr. Gardner's 13-year career at Merrill Lynch also included roles in strategy, Finance Director for the corporation, and as an investment banker specializing in high yield finance, mergers and acquisitions and corporate restructuring.
Mr. Gardner has also served as the principal of a financial advisory services firm and as the president of two consumer products companies. He has served on the Board of Directors of Spirit Airlines, Inc. since 2010 and has served as Chairman since August 2013. He also serves on the North American Strategic Advisory Board of Oliver Wyman. Mr. Gardner is a 1983 graduate of Dartmouth College, where he received a Bachelor of Arts degree in religion.
---
Dr. Ray Gogel
Dr. Ray Gogel started his career in academia, where he obtained his PhD with distinction in philosophy from Drew University after studying for four years in Germany with leading Continental philosophers. Ray's background in philosophy has permeated the rest of his career, driving a strong and abiding interest in forward-thinking leadership and business models, as well as innovation and disruptive technology. Ray moved from academia to a career in the utility and power industry, progressing through a variety of operational, leadership and business development roles at Public Service Electric & Gas Co in New Jersey, before he left to join IBM as a solution architect, where he designed, sold and delivered IBM's first Business Process Outsourcing transaction (PG&E Energy Services). Gogel progressed within IBM to become VP—Client Services, responsible for IBM's largest utility customer and P&L, before joining Xcel Energy, headquartered in Minneapolis.
At Xcel, Ray reported directly to the CEO as CIO and later in the expanded role of CAO and President of Customer and Enterprise Solutions, where he managed the core areas of IT, Customer Care/Marketing, Human Resources and Utility Innovation. During his tenure, Xcel received recognition as a premier IT organization in InformationWeek's Top 500 Awards, placing in the Top 20 for 3 years and twice winning their Business Technology Optimization award. Ray was featured in ComputerWorld's Premier 100 IT Leaders. Xcel's unique outsourcing model and use of Strategic Advisory Boards has been the subject of various publications and an early driving force for transformational outsourcing in the utility industry. In 2006, Xcel was awarded the prestigious Edison award from the Edison Electric Institute for its 'Utility of the Future' initiatives in IT, as well as Utility of the Year in 2009 from EnergyBiz Magazine for its unique and pioneering 'SmartGridCity™' efforts.
Ray left Xcel Energy to serve as President and COO of Current Group, an innovative US-based start-up Smart Grid company specializing in cutting-edge smart grid operations and analytics with clients in NA, Europe and AP. He also served as Global Head of Smart Grid for Nokia-Siemens Networks as they explored entry into the Smart Grid adjacency. Ray spent two years as a Managing Director in Accenture's Resources Group, working as a market-maker for strategic pursuits.
In 2014, Ray co-founded USGRDCO with Jay Worenklein and David Mohler and served as President and COO. USGRDCO's objective is to upgrade the distribution systems of America's utilities and accelerate the benefits of grid modernization through commercial microgrids and distributed energy resources, thereby offering utilities alternative paths to more efficient, reliable, resilient and secure power systems. Ray and his team pioneered a series of microgrid archetypes and designs, suitable for utilities, private communities and smart cities, which USGRDCO believes represents the future of the North American grid. Ray left his COO role at USGRDCO to found his own consulting group, Avanti Enterprises, Inc., where he provides strategic consulting and business planning to companies in the power sector.
During his career, Ray has served on IBM's Strategic Advisory Board, The World Economic Forum, the Colorado Smart Grid Task Force, EEI's Smart Grid Workshop Group, the Board of MedicAlert International, Denver's United Way and Goodwill.
---
Jim Hearty
Graduate of Williams College and The Advanced Management Program of the Harvard Business School.
Jim began as a bond trader at First National Bank of Boston, where he eventually ran the Bond Department, (the largest underwriter of Tax Exempt Debt in New England with a significant business in US Government and Agency Securities and Money Market securities). In the early 1990's, Jim was the Assistant Secretary of Administration and Finance for Governor Bill Weld and responsible for all Bond Financings for the Commonwealth and Agencies and Authorities where the Governor served on the Board.
Over the course of his career he also served as: Board Member of the Public Securities Association and a Board Member and Chairman of the Municipal Securities Rulemaking Board, Board Member of the Mass HFA, The Mass Industrial Finance Agency, The Massachusetts Land Bank and the Pension Reserve Investment Management Board (The State Pension System) among others. Remained on the Board of the Pension System and co-through the terms of Governors Weld, Cellucci, Swift and Romney.
Working at Lehman Brothers as a banker in the Tax Exempt Division, Jim was responsible for Business in New England and grew the franchise substantially, lead managed significant issues in all New England State. Became the Head of Public Finance in 1998, and Co-Head of the Tax Exempt Division including all trading and underwriting in 2000, and grew the Business substantially.
In 2002, he was the Executive Director of the Massachusetts Pension Reserve, and served for two years as ED and CIO of the $70 Billion Pension Fund. Then in 2005, Jim was a Partner of Relational Investors, one of the original "Activist" Institutional Investors, and grew the business from $1.5 Billion to $5 Billion Dollars in AUM. Significant Engagements included Home Depot, Sovereign Bancorp, Hewlett-Packard and Sprint. In 2008, he became a Partner of Clough Capital Partners and was responsible for fundraising in the Institutional Market, where he grew the AUM in our long/short fund from $500 Million to $2.0 Billion.
Jim is married to Doris Blodgett since 1975, 3 sons, Resident of Boston.
---
Phil Johnson
Phil is currently a member of the Board and Executive Committee of the Intellectual Property Owners Association ("IPO"), Co-Chapter Editor of the Sedona Conference WG10 biopharmaceutical patent litigation project, and member of the board of the Monell Chemical Senses Center. Phil recently retired as Senior Vice President – Intellectual Property Policy & Strategy of Johnson & Johnson – Law Department. Prior to April of 2014, he was Senior Vice President and Chief Intellectual Property Counsel of Johnson & Johnson where he managed a worldwide group of about 270 IP professionals, of whom over 100 were patent and trademark attorneys.
Before joining Johnson & Johnson in 2000, Phil was a senior partner and co-chair of IP litigation at Woodcock Washburn in Philadelphia. During his 27 years in private practice, Phil counseled independent inventors, startups, universities and businesses of all sizes in all aspects of intellectual property law. His diverse practice pertained to advances in a wide variety of technologies, including pharmaceuticals, diagnostics, medical devices, consumer products, semi-conductor fabrication, automated manufacturing, materials and waste management. During his time in private practice, Phil served as trial counsel in countless IP disputes, including cases resolved by arbitration, bench trials, jury trials and appeals to the Federal Circuit Court of Appeals, many of which resulted in reported decisions.
During his tenure at Johnson & Johnson, Phil served terms on the Medical Device & Diagnostics and Pharmaceutical Group Operating Committees responsible for managing J&J's many businesses in these fields, while also serving on the senior management team responsible for J&J's legal organization, which has now grown to over 450 attorneys located in 70+ locations in 35+ countries.
Phil's has previously served as the Chair of the Board of American Intellectual Property Law Education Foundation, as President of the Intellectual Property Owners Association, as President of INTERPAT, as President of the Association of Corporate Patent Counsel, as President of the Intellectual Property Owners Education Foundation, as co-founder and member of the Steering Committee of the Coalition for 21st Century Patent Reform, as Chair of PhRMA's IP Focus Group and as Board Member of the American Intellectual Property Law Association.
Phil's has previously served as the Chair of the Board of American Intellectual Property Law Education Foundation, as President of the Intellectual Property Owners Association, as President of INTERPAT, as President of the Association of Corporate Patent Counsel, as President of the Intellectual Property Owners Education Foundation, as co-founder and member of the Steering Committee of the Coalition for 21st Century Patent Reform, as Chair of PhRMA's IP Focus Group and as Board Member of the American Intellectual Property Law Association.
Phil has frequently testified before both the House and Senate Judiciary Committees about patent law reform and, more recently, abusive patent litigation. Phil served as a member of Chief Judge Michel's Advisory Council on Patent Reform, and was recognized in the Congressional Record as a member of the Minority Whip Jon Kyle's "Kitchen Cabinet" for the America Invents Act ("AIA"). Thereafter, Phil served as IPO's representative on the ABA-AIPLA-IPO committee of six experts ("COSE") formed at Director Kappos' request to propose regulations to the USPTO for implementing the PGR-IPR post-grant proceedings created by the AIA.
Phil co-authored "Compensatory Damages Issues In Patent Infringement Cases, A Pocket Guide for Federal District Court Judges," published by the Federal Judicial Center, and has served that Center as a faculty member on its IP-related judicial education programming. Phil was also featured in the Landslide Publication March/April 2013 issue. Most recently, Phil authored "The America Invents Act on Its Fifth Anniversary: A Promise Thus Far Only Partially Fulfilled," published on 9/15/2016 in IP Watchdog.
Phil's awards include the Woodcock Prize for Legal Excellence (1997); the New Jersey Intellectual Property Law Association's Jefferson Medal (2013); the Philadelphia Intellectual Property Association's Distinguished Intellectual Property Practitioner award (May, 2017), induction into the international IP Hall of Fame by the IP Hall of Fame Academy (June, 2017) and the Intellectual Property Owners Association "Carl B. Horton President's Distinguished Service Award" (September, 2017).
Phil received his Bachelor of Science degree, cum laude with distinction in biology from Bucknell University, and his J.D. degree from Harvard Law School.
---
Matt Key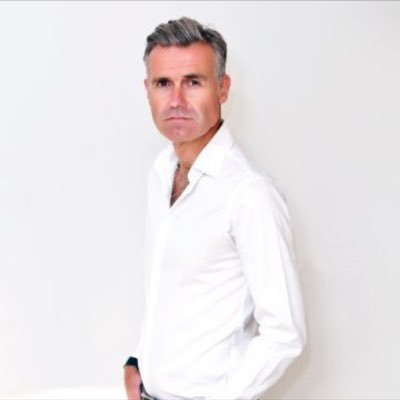 Matt has been changing business through the innovative use of technology throughout his career. He has successfully transformed how businesses approach the market and enabled the creation of repeatable and sophisticated services and solutions whilst bringing in many new clients.
Prior to Everynet and now Charge (a new connected electric truck manufacturer) he ran the Global IoT Business for Vodafone and before led the Enterprise division in Cable & Wireless Worldwide. Other experience includes working for Siemens IT Solutions and Services, Capita and Barclays.
---
Bill Maurer
Bill Maurer is the Senior Vice President of ABM Industries. Mr. Maurer is responsible for managing the Energy portfolio for ABM. ABM Industries is a best-in-class provider of Integrated Facility Services which include – Energy Solutions, Mechanical Service and Construction, Facility Management, Janitorial, Security, and Parking Services for building owners and operators in North America and selected international locations. ABM is one of the nation's most successful single source providers of high value facilities management and building optimization services.
Mr. Maurer has over 20 years of experience in the Energy Industry where he has held various and increasing levels of management and responsibility. Most recently, Mr. Maurer joined ABM in 2006. Under his guidance, the Energy Solutions division has maintained exponential growth year after year. To do this Mr. Maurer had to completely re-organize and re-structure the existing energy division. There were significant changes made in personnel, market focus and overall strategy towards the Energy Business. Through the changes that were made in Energy offerings, ABM is now able to offer to their clients a unique program to provide cost savings that allow them to fund needed improvements to reduce energy consumption, reduce environmental impact and comply with government regulations. Not only has the revenue increased substantially in the Energy division, but the unique solutions delivered by ABM and the markets in which were focused on has also increased dramatically.
With a Bachelor's degree in Electrical Engineering, Maurer's career path began at the Systems and Services Division of Johnson Controls, an internationally renowned building technology and manufacturing leader. At Johnson Controls, he spent nearly 8 years in sales and management positions where he was a top performer with a track record of consistent top performances in growth, sales achievement, profitability and leadership.
Over the past 21 years, Mr. Maurer has been involved with over $900M in Energy Saving Programs to customers. He is a recognized leader in the industry by his co-workers and competition alike. He is involved with leadership positions in multiple industry related organizations – NAESCO (Board Member), BOMA, ASHRAE (Former Treasurer) and Energy Services Coalition. Mr. Maurer has been involved in multiple speaking engagements at industry/ market events and The White House. Mr. Maurer is also involved with and holds leadership positions within 2 Cancer Fund Organizations.
On a personal note, Mr. Maurer has a wife of 20 years and two children (16 old boy and 14 old girl). They have lived in Milford, MI area for the past 11 years. He enjoys playing competitive hockey, soccer and golf. He is an avid outdoorsman and enjoys hunting – specifically pheasant and duck. Reading financial, motivational and educational books is a daily practice.
---
Jeffrey S. McCormick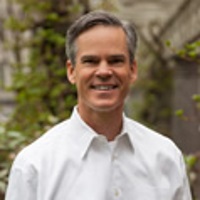 Jeffrey is the Chairman and Managing General Partner of Saturn. He founded Saturn in 1993 and began financing early stage companies including, the extremely successful business to business e-commerce company, FreeMarkets (FMKT, acquired by ARBA); the largest U.S. biodiesel company, Twin Rivers Technologies (acquired by FELDA); email marketing company, Constant Contact (CTCT); and the extremely popular Boston Duck Tours. Saturn Partners II and III, have invested in cutting-edge technology companies in healthcare, education, energy, IT and environmental businesses.
Jeffrey has over 25 years of experience as an investment banker, entrepreneur and venture capitalist. He currently serves on the boards including BioWish, Knopp Biosciences, Third Pole, and XNG Energy.
Jeffrey is a graduate of Syracuse University, where he received an MBA in Finance and a BS in Biology. He was a Collegiate Scholar Athlete, first year team All-American lacrosse player, and a captain of Syracuse's first NCAA championship lacrosse team.
Jeffrey is a Vice Chair of the CitiCenter for the Performing Arts. He serves on the Dean's Advisory Committee of the School of Management at Syracuse University and is Founding Principal Financier of the Sean McDonough Charities for Children. He is actively involved with the Trinity Church in Boston.
Jeffrey is married with three children.
---
David Meredith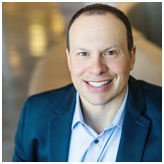 David Meredith has been Chief Operations and Product Officer at Rackspace Hosting, Inc. since January 2018. Mr. Meredith's responsibilities include P&L oversight of the vision, operational and administrative direction of Rackspace's product lines, operations, technology and service delivery functions. Mr. Meredith has been the President of Private Cloud & Managed Hosting at Rackspace Hosting, Inc. since June 1, 2017. Prior to joining Rackspace, Mr. Meredith served as the President of global data centers at CenturyLink. He has led international managed hosting businesses in roles including senior manager, president, Chief Executive Officer and board director. His experience spans a range of industry verticals from venture-backed firms such as NeuPals in China to business units of large public companies such as Capital One, CGI and VeriSign. He served as Senior Vice President and Global General Manager for Technology Solutions at CenturyLink, Inc. As an industry thought leader, he has provided insights for leading media outlets such as BusinessWeek, USA Today and The Washington Post. CIO Magazine, Wireless Week and The Huffington Post have published his articles. He has spoken on industry topics for NBC's Carson Daly Show, NPR's Morning Edition, Seoul Broadcasting System, PBS' Nightly Business Report and at analyst forums such as Gartner, Bloomberg, Yankee and Cantor Fitzgerald. In December 2016, the respected Uptime Institute recognized his contributions to the Industry by selecting him for their Change Leader Award. He was named "Top 40 under 40 – Best and Brightest Leaders" by Georgia Trend Magazine in 2008. Mr. Meredith graduated with honors from James Madison University with a Bachelor of Business Administration in finance and he earned a Masters in IT management from the University of Virginia, where he serves on the UVA advisory board.
---
Bill Palatucci
Bill Palatucci is one of the state's most prominent and widely respected attorneys, with a reputation for strategic planning and advice regarding complex public policy and communications initiatives. He has been named among NJBIZ's "100 Most Powerful People in New Jersey Business" every year that the issue has been published.
Most recently, following the Republican National Convention through Election Day, Mr. Palatucci served as General Counsel to the Presidential Transition Committee of President Donald J. Trump. In this role, he was responsible for all legal matters related to ethics compliance and contracts and agreements between such agencies as the U.S. Department of Justice, General Services Administration, and the White House. Mr. Palatucci coordinated extensively with internal and external members assisting the transition, providing all necessary legal advice and guidance to facilitate the Transition Committee's interactions with the Trump-Pence campaign, federal departments and agencies, local, state, and federal officials, think tanks, outside experts and consultants, and various other entities and individuals with whom the Transition Committee engaged with during the pre-Election Day time period.
Mr. Palatucci also served as General Counsel to Governor Christie's presidential campaign. In 2013, he served as Chairman of the Governor's reelection campaign and as Co-Chair for the Governor's Inaugural Committee.
In 2010, Mr. Palatucci was elected the Republican National Committeeman for New Jersey, and, for the past 30 years, he has had a hand in some of the most important state and federal elections in New Jersey. Over this time, he has led the reelection campaigns of President Ronald Reagan, President George H. W. Bush, and Governor Tom Kean, and he served as a senior advisor to Governor George W. Bush's presidential campaign in 2000. Mr. Palatucci was also the principal consultant for Christine Todd Whitman's run for the U.S. Senate in 1990.
---
Amb R. James Woolsey
Ambassador R. James Woolsey was the Director of Central Intelligence for the United States Central Intelligence Agency (CIA) from 1993 to 1995. He's been appointed by Presidents to positions of leadership during the administrations of Jimmy Carter, Ronald Reagan, George H.W. Bush, and Bill Clinton. In a town riven by partisan divisions, Ambassador Woolsey is widely respected on both sides of the aisle.
A national security and energy specialist, he is the Chancellor of the Institute of World Politics and Chair of the Leadership Council of the Foundation for the Defense of Democracies and Chairs the United States Energy Security Council. He is also a Venture Partner with Lux Capital and chairs the Strategic Advisory Group of the Paladin Capital Group, a multi-stage private equity firm.
He is a frequent contributor of articles to major publications, and gives public speeches and media interviews on the subjects of energy, foreign affairs, defense, and intelligence.
---